Welcome to
Mystic Source School
An Interactive Online Community with expert guidance in development of your gifts. You will learn Astrology, Tarot Reading, Yoga, and Holistic Health while becoming confident in using these skills in personal and professional life.
See Our One Year Program
Learn About
Mysticism
Enter the world of mysticism and learn to become a living bridge between spirit and matter
Cosmic Knowledge
Learn the fundamentals of astrology, from chart analysis to the relationship between your physical body and the stars
The Tarot
Dive deep into the head, mysteries, and symbolism of the traditional tarot. Learn how to develop your own intuition and relationship with the cards
Holistic Properties and Yoga
Embody the wisdom of ancient healing arts thru the magic of herbalism and yoga
What Makes Us Different
The Mystic Source school is an incredible learning resource for people who want to gain insight to secret wisdom and directly access the spirit realms. With Anjani and Mztyk as your guides, we explore the cosmos, mysticism, the tarot, magic, yoga, herbalism and more. Through live interaction with classmates and one on one coaching, you will tap in to your own gifts and learn to use them to help others. This school is the weaving of a sacred web that strengthens our peer to peer connection with Universal Source Energy. As you progress in this one year program, we hope to see you using your skills and passing this knowledge on to others in your own metaphysical business or in day-to-day adventures!

At The Mystic Source School, the future of ancient wisdom flows from a deep well, traveling through technology straight to you. Our intention is to transfer knowledge into wisdom for personal empowerment and planetary healing.
Take these teachings and make them your own so that you are creating your own kind of magic. When you individually awaken to your true potential, the world around you can't help but do the same!
See Our Courses
Meet Your Instructors
Anjani has been practicing the healing arts professionally since 1998. After honorable discharge from the United States Navy, Anjani completed her bachelor's degree, 1000 hours of bodywork training and moved to East Asia for 2 years where she studied and practiced the healing arts. Her work is a powerful synthesis of Ayurveda, Astrology, Shamanic Journeying, Yoga Philosophy, Psychosomatic Bodywork and practical alchemy. Her intention in doing this work is to enliven and activate The Healer archetype in humanity so that we all source ourselves directly from source.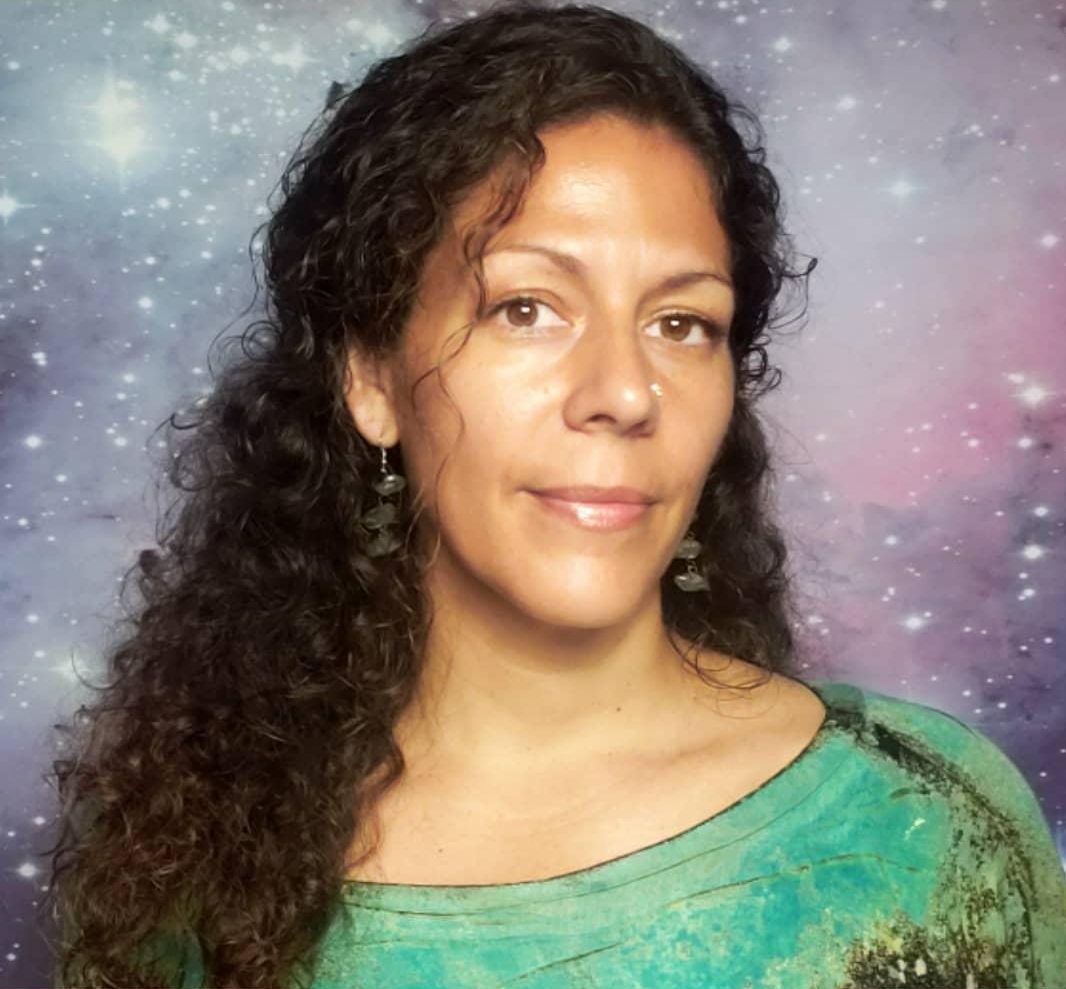 Instructor: Anjani Siegrist
Specialty: Astrology and Yoga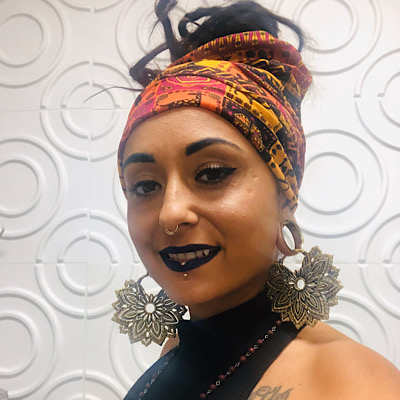 Instructor: Mztyk Raven
Specialty: Psychic and Tarot
Mztyk has been involved in the holistic health and metaphysical realms for over a decade and holds many certifications in nutrition and herbalism. She has always had a passion for helping people with their physical and spiritual health, and opened her own holistic store, Genesis, in 2014. Here is where she has been able to help people through many different types of healing modalities, focusing mostly on whole health, linking the body, mind, and spirit together for healing. Her biggest passion is to help people activate their own spirituality and intuition and become more in touch with the needs of their body and soul so they can live a healthy, fulfilled life!